Shakshat Virtual Lab
INDIAN INSTITUTE OF TECHNOLOGY GUWAHATI
Rotary Dryer
LABVIEW CALCULATIONS :
STEP 1 : In this step the pressure is the input and the temperatures are the output which are virtually calculated.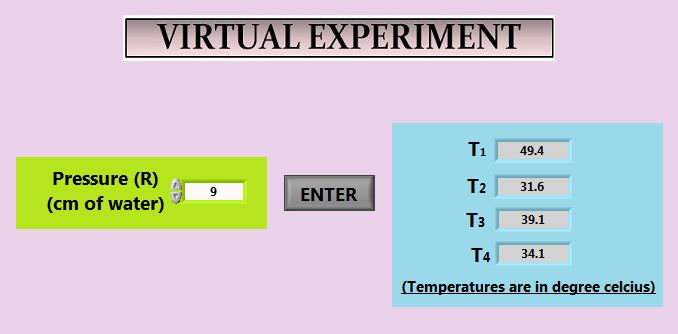 STEP 2 :The next step is the calculation part where by using the input values of step 1 and some suitable formulas the user has to calculate the volumetric flow rate , mass flow rate and the air mass velocity. All this calculated values are to be inserted in the space provided with a pink background.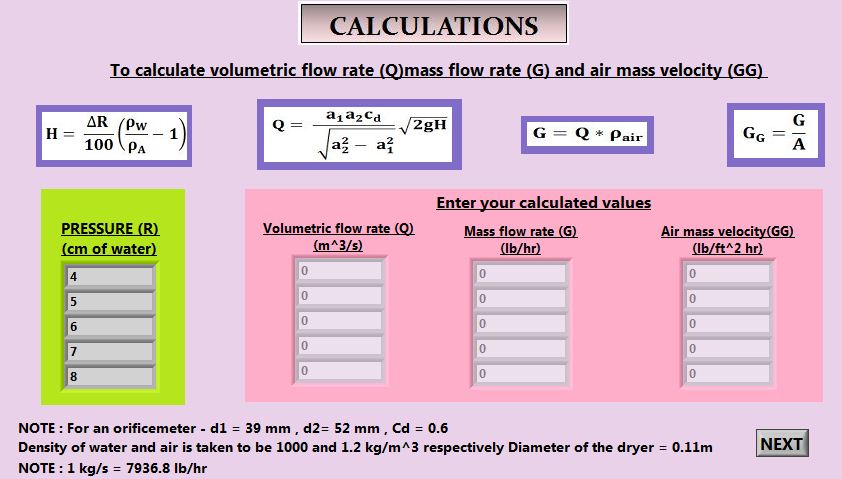 STEP 3 : In this step the user has to calculate the overall heat transfer co-effecient using the virtual temperature data which he got in step 1.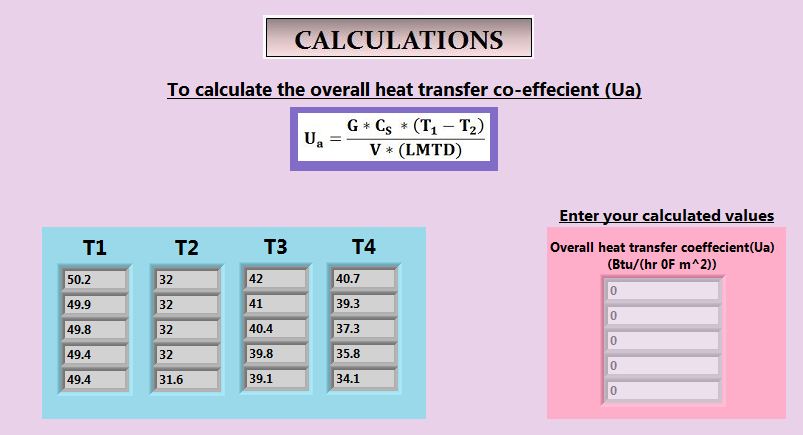 STEP 4 : This step basically includes comparison between the the calculated user's data and the virtual data.