Shakshat Virtual Lab
INDIAN INSTITUTE OF TECHNOLOGY GUWAHATI
Flow through porous media - I
LABVIEW CALCULATIONS :
Step 1 : In this step pressure is the input and flow rate and permeability factor (k) are the virtual output.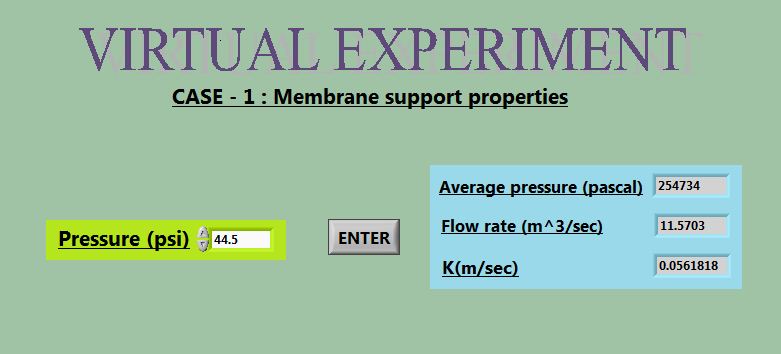 Step 2 : Based on the virtual outputs of step 1 the user has to calculate the slope,intercept,pore radius and porosity using suitable formulas.
Step 3 : This is a comparison between the user's data and the virtual data.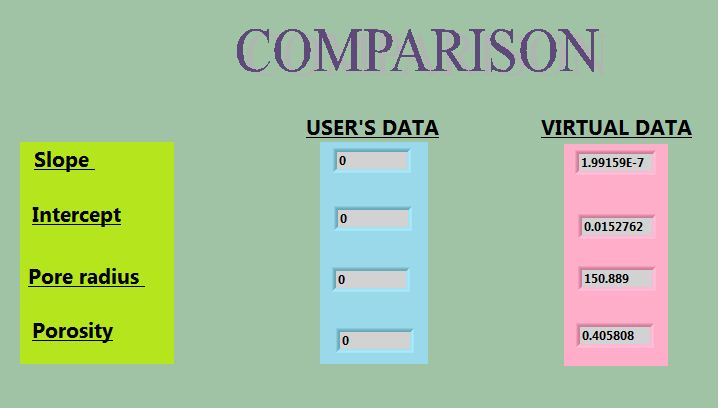 Step 4 : This is a concluding step which gives marks to the user based on his performance.