Shakshat Virtual Lab
INDIAN INSTITUTE OF TECHNOLOGY GUWAHATI
Binary Vapour Liquid Equiibrum
PROCEDURE :
Cleaning the Setup : The setup is cleaned to start a new Experiment.

Mixing in given ratios : A mixture of benzene and toluene is prepared and put into the flask.

Power is Supplied : Then the power is supplied and the mixture begins to boil.

Equilibrium is Reached: After some time equilibrium is reached, this is marked by steady temperature in both the phases.

Measuring RI : Samples of condensed vapor and liquid are taken. To calculate the composition we need to measure the refractive index of the sample and look into the chart.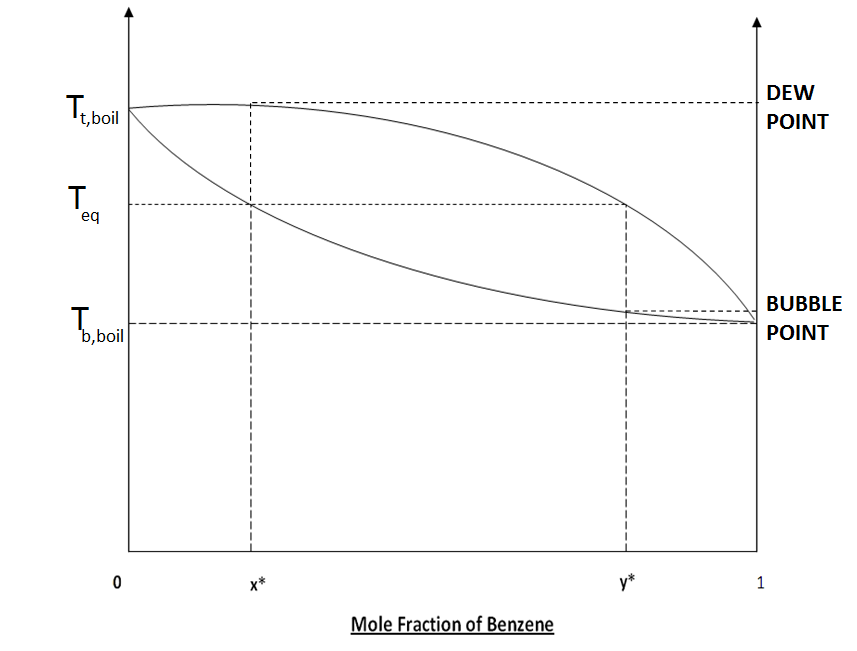 Fig : 1.3 Mole fraction Vs Temperature plot
NOMENCLATURE :
   x*
   equilibrium composition of benzene in liquid phase
   y*

   equilibrium composition of benzene in vapor phase

   Teq

   equilibrium temperature

   Tt, boil

   Boiling temperature of pure Toluene

   Tb, boil

   Boiling temperature of pure Benzene

   a

   Relative Volatility